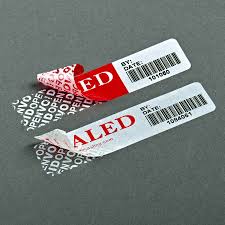 Pearl Paper Products, one of the recognized Security Labels Manufacturers in India and Security Labels Manufacturers Company, carries a wide collection of particularly designed Security Labels, which is perfectly utilized to ensure all round protection from misusing of valuable products under warranty and pilferage. Our labels are manufactured from best quality materials by employing most trained professionals and advanced techniques. The security label is called so because once the label is removed, a white grid pattern gets separated from it and it cannot be attached in its original position nor can be transferred to other objects. The Security Labels come with the text message bearing company name, address and numbering.
Some of the Features include-
High Adhesion
Clear Visibility
Tamper Proof
Scratch Proof
Tear resistant
The area of application for this Security Labels are-
Cargo
Electronic Devices
Data Media
Airline Documents


In this globalize market, to protect one's brand from theft and preventing counterfeiting and duplication of products has become quite important. At Pear Paper Products, a highly talented Security Labels Manufacturers Company, we realize this and have come up with excellent range of Security Label Solutions to beat counterfeiters. Here, we offer an extended range of custom labels of various designs, shapes and sizes including security holograms stickers, security papers and write-protected and security inks. The cost of adding this security measure in the form of Security Labels is negligible as compared to the revenues lost due to counterfeiting. As prominent Security Labels Manufacturers in India, we ensure these products are designed according to client needs and recommendations.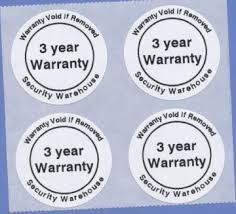 Most of the security label features can also be offered in thermal labels. Security labels, holograms, sticker labels etc. are manufactured to meet customer specifications and requirements. The entire label manufacturing processes are undertaken in a clean, centrally air conditioned and hygienic environment which ensures safe and superior security label quality.
Being one of the pioneers in the field of Security Labels Manufactures in India, we are equipped with all the latest machines installed at our manufacturing unit that can be efficiently used for the production of advanced holograms. Besides these, a QC unit is there at our unit for testing our product line on the basis of quality and security parameters.